Web Design and Development Portfolio Excerpt
Click on the thumbnails to learn what we did for each client.
Noteworthy Featured Projects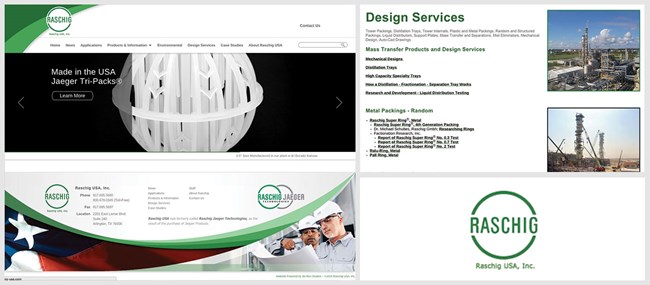 Raschig USA
This leading German leading chemical firm has chosen 3D-Rex as their web development firm to work on a multilingual, CMS driven portal. It is currently running in English, German and Chinese. CMS includes integrated multilingual SEO capabilities and a contact module that allows customization per product line and language for optimum delivery of inquiries to relevant line managers.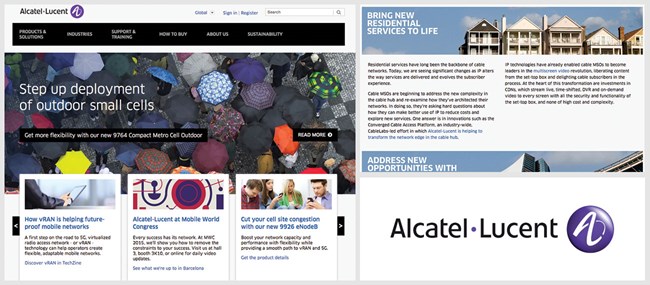 Alcatel - Lucent
3D-Rex Studios has been commissioned by Alcatel Lucent (a backbone networks, user terminals for operators, enterprises and consumers provider) to develop an Database Application that analyzes raw CSV data to be automatically converted in accurate reports (Reporting Tool and SQL Support).

Heiber + Schroeder USA, Cary, IL
3D-Rex Studios has been commissioned to overhaul Heiber + Schroeder's Internet presence. In 2008 3D-Rex Studios developed a highly successful Flash-based website for Heiber + Schroeder, which is now being turned into an interactive .NET-based portal for all H+S' clients packaging needs. Featuring deep social Media integration, videos and brochure downloads, the entire front- and back-end are closely tied into an SEO and SEM campaign, in order to sustain and broaden H+S top Google and Bing! rankings.

Riordan Corporation, Chicago
3D-Rex Studios has been commissioned as web development company to work on a new CMS-based website for its new automotive division "MeMaintain.com" featuring complex database architecture and design on the back-end and convenient, intuitive and easy to navigate front-end, including a user system and much more!

Melanie Sherman Ceramics, Kansas City
Prominent ceramic artist Melanie Sherman has commissioned 3D-Rex Studios to develop a new CMS based Internet presence, including a blog, an online shop, an interactive gallery an much more! 3D-Rex Studios has also developed logo concepts for Mrs. Sherman and established a new CI.
Quite Impressive To Know More About The Services?